Why does summer camp ever have to change?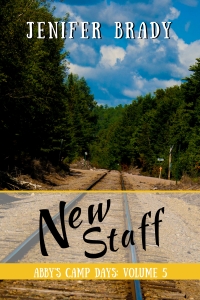 Weird things are happening at camp. Long-time camp manager Mr. LaBoyer and his loyal group of hard-working, friendly cooks, lifeguards, and maintenance workers have been replaced by a bossy new manager and her less-than-welcoming staff.
Abby and her friends have no choice but to give this new staff a chance, but a bunch of unfair rules, a very scary lifeguard, and meal after meal of icky food make it hard to accept the changes at Camp Spirit. So does the fact that many of the people Abby expects to see every summer have decided not to spend time at camp this season because of these changes. 
But worse than dealing with the new staff is Abby's realization that the counselors she loves are growing up, getting real jobs, and moving on. Even the counselors who have chosen to go to camp despite the changes are acting different due to last summer's camp romance gone wrong, which makes life at Camp Spirit even more difficult. 
All Abby wants is to get the camp she loves back. How can she have a typical awesome week of summer camp with all these changes?
Order in ebook or paperback format:

 *Jenifer Brady is a participant in the Amazon Services LLC Associates Program, an affiliate advertising program designed to provide a means for sites to earn advertising fees by advertising and linking to amazon.com. This website may be compensated for linking to other sites or for sales of products we link to.*